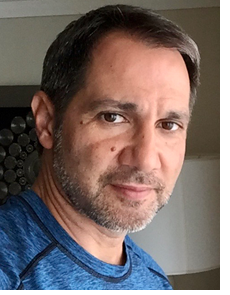 Overview
Founder and Creative Director, Sean De Freitas's passion for his work began at age 11 in his home country of Trinidad and Tobago. His drive stems from his love of costume design which he uses as one of the main elements of his work. At only 11 years of age, Sean was crowned "National Junior Carnival King" in Trinidad and at age 22 became the youngest person in his country to design, make and wear his own costume winning the "National King of Carnival" award.
After moving to South Florida to study advertising, Sean began working in the Special Events industry realizing his passion for costumes could bring a fresh approach to events. He opened his company, Designs by Sean, here in Florida in 1994. In 1995, Designs by Sean expanded from a one-employee business to a company employing a full-time staff of 21 with multiple manufacturing departments. Sean hit the international market in 1996 and made Designs by Sean a multi-faceted design house capable of producing every element of an event.
Sean allows an event to speak to him. Before he begins designing, he derives inspiration from the venue itself paying close attention to its creative possibilities, as well as its limitations. Whether designing for indoors or outdoors, he strives to seamlessly blend all elements: floral and table design, color and lighting and entertainment and catering.
Sean's work has been recognized with over 35 industry awards including, but not limited to, Site "Crystal Recognition Awards", International Special Events Society (ISES) "Esprit Awards", Event Solutions Magazine "Spotlight Awards" and Special Events Magazine "Gala Awards". In 2005, "Florida International Magazine" named Sean one of its "100 Most Influential People in Florida", along with fellow recipients Governor Jeb Bush, entertainer Gloria Estefan and developer Donald Trump.
Today, after having produced over 1,500 events, Sean continues to travel the globe inspiring the industry with his speaking appearances and gathering more inspiration for his next great project.